Tim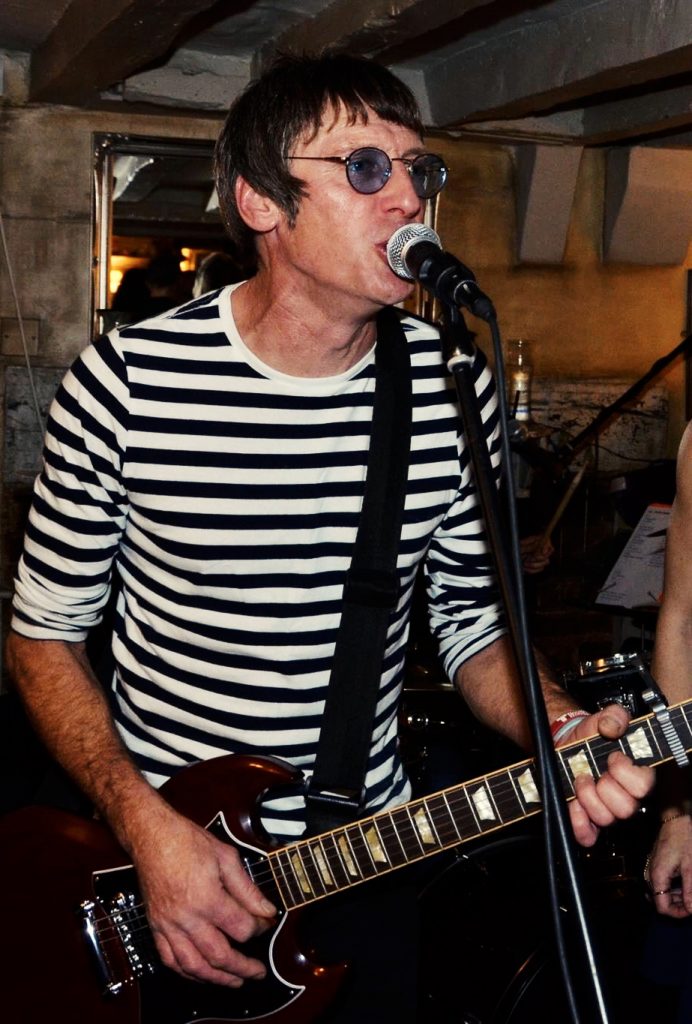 They truly broke the mould when they cobbled him together from offcuts and leftovers! Half Weller. Half Townshend. Tim Honney was born with a guitar in his hands and a rebel yell in his throat. No half measures, no shandy pansies, pure flotsam and no jetsam, it's all or nothing with this wild whirlwind of sweat and sinew!
Karen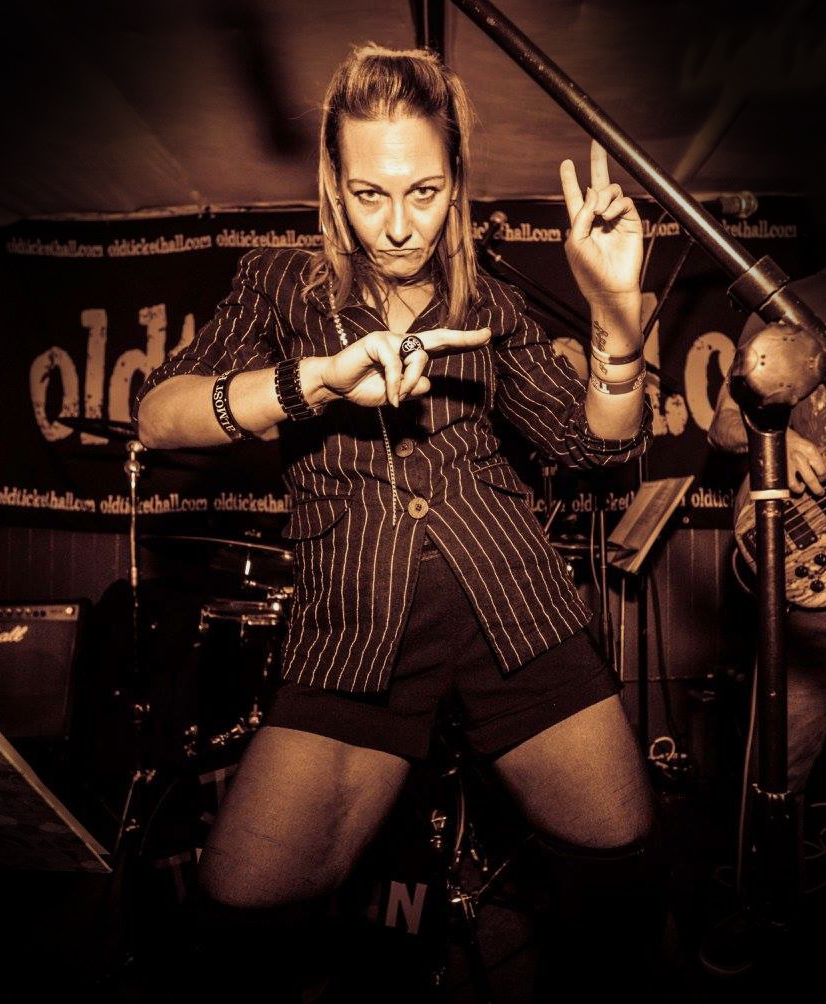 Karen….Diva! if ever there were a better pair of lungs wrapped in a red dress, she'd be no match for the pent up rage flowing through this divas veins. A rose blossoming through a crown of thorns. Hell hath no fury…like a women full of Courvoisier! You can look but you better not touch…or you'll be going home in an ambulance!
Paul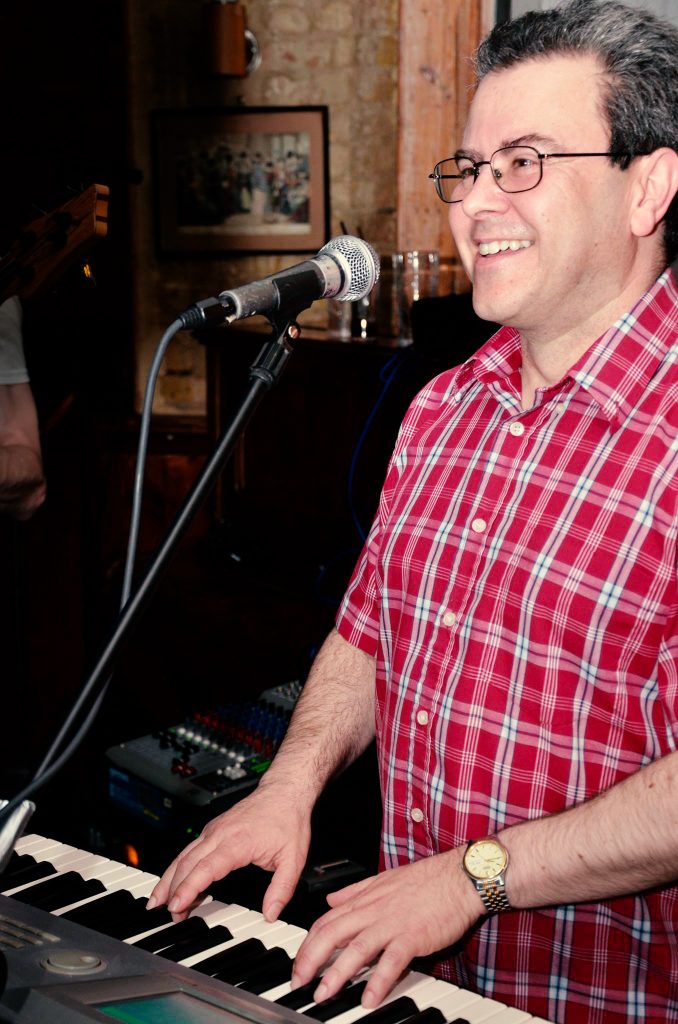 The prism of the band, expanding the colourful spectrum of harmony with his dexterous digits and raucous chords. Paul Dyson founded the band with Tim in 2009 and they've weathered the storm of riveting highs and crushing lows ever since. The sun on your face, the wind at your heels, Paul is truly the essential sprinkled seasoning on this gritty rhythmic steak.
Huw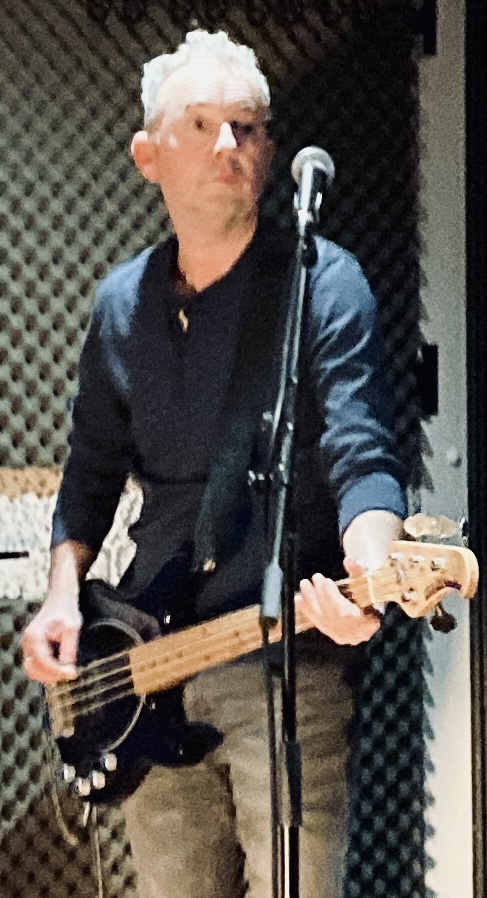 Rolling Thunder,Pouring Rain,he slaps his Bass like a Hurricane. Huw delivers those deep grooves, and adds rhythmic undertones to every song.Voice of a Choirboy with his dulcet harmonic tones, Huw would certainly give the Bee Gees a run for their money!!!
Tim M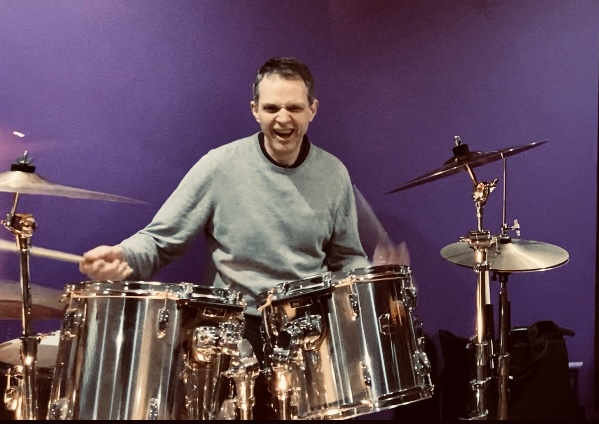 Tim drums with the Precision and Power of his Classic Jag, with perfect timing and smooth performance.
This Gary Numan lookalike Boy Scout, started drumming in a marching band at 8yrs old.
Did sessions for a couple of failed New Romantic bands in the 80's,that tried to fix the charts ( no money changed hands I am told lol ! )